Staff Brewing Competition Registration Open!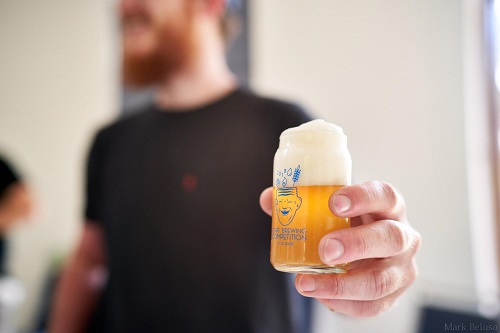 Registration is now open for tasters and brewers for the 6th Annual Staff Brewing Competition at UC Davis! The tasting event is on Friday, April 24, 2020 from 5 – 8 pm at the Walter A. Buehler Alumni Center.
This year's competition will feature NE "Hazy" IPAs, Porters and tasters' favorite ciders! Tasting Event fees vary by affiliation, but both UC Davis affiliates and community members are welcome (though all attendees must be over 21). Tasting Event fees provide entrance to the event, as well as tastings and a souvenir tasting glass with the event logo. Details at https://staffbrewing.ucdavis.edu/events/staff-brewing-competition-tasting-event-2020
Brewers must designate one member to register a team. All team members must be UC affiliates to qualify to win. More details at https://staffbrewing.ucdavis.edu/team-registration
Food will be available at the event for an additional fee. More information on food vendors will be posted as the date of the event nears.
More information on the event, brews, prizes, and registration details will be shared ongoing. Connect with other hopheads on Facebook at https://www.facebook.com/events/2742705552467640/
Tags